BronyCon Galloping into Baltimore
Bronies unite! It's time for BronyCon 2018!
BronyCon 2018 is happening this Friday Jul 27, Saturday Jul 28 and Sunday Jul 29 at the Baltimore Convention Center (1 W Pratt Street Baltimore).
BronyCon is the world's largest convention for and by fans of the animated TV series "My Little Pony: Friendship is Magic." Starting out as a one day event in New York City with just 100 attendees, BronyCon has grown over the years to a weekend-long extravaganza drawing over 9,000 fans from every corner of the globe.
Featuring show guests, an incredible panel lineup, BronyPalooza, a fully stocked Marketplace, screenings, contests, and so much more, BronyCon has something in store for everyone.
For a full schedule and more information on BronyCon 2018, visit http://bronycon.org/ or on Facebook at https://www.facebook.com/BronyCon/.
BronyPalooza is the largest concert for fandom music. With 15 extended sets of all different varieties ranging from rock, punk, electronic, rap, pop, and more, this two-day, twelve-hour concert will deliver the most immersive fandom musical experience ever.
Here is the schedule of performances for BronyPalooza:
Friday Jul 27
Crusader! 8:00pm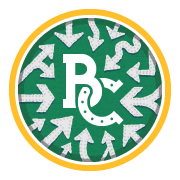 PrinceWhateverer                                       8:40 p.m.
Cyril the Wolf                                               9:20 p.m.
DJ Hollowpoint                                             10:15 p.m.
Elevative                                                        11:05 p.m.
R3CTIFIER                                                      11:40 p.m.
Chang31ing                                                   12:15 a.m.
StrachAttack                                                 1:05 a.m.
Saturday Jul 28
Michelle Creber & Black Gryph0n            8:00 p.m.
The Shake Ups                                              9:25 p.m.
The Wonderbolts                                        10:05 p.m.
Poni1Kenobi                                                 10:45 p.m.
FLIGHTRUSH                                                 11:25 p.m.
Additive Subtractive                                    12:00 a.m.
Eurobeat Brony                                            12:50 a.m.
Don't miss this year's BronyCon in Baltimore!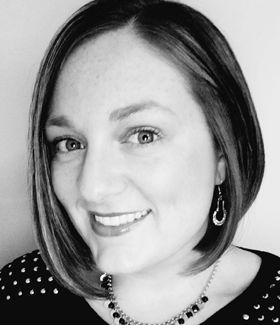 Tess Abney is a freelance writer who was born and raised in the Quad Cities. She spends most of her time attempting to successfully raise three boys. In her free time, writing is her passion. Whether it is sharing local events and businesses with readers or sharing her thoughts on life, she finds comfort in the way words can bring people together.