Misery Will Find You at Rams Head Live
The Amity Affliction and Senses Fail bring their Misery Will Find You Tour, with Silent Planet and Belmont, to Rams Head Live (20 Market Pl. Baltimore) this Friday Jan 18. Doors open at 6:30 p.m. and the show starts at 7:15 p.m.
The Brisbane post-hardcore act Amity Affliction were formed in 2002 by a bunch of longtime pals, still high schoolers at the time, who had been affected by the death of their teenage friend in a road accident. The band, initially a quartet, released a demo in 2003 and an EP in 2004, but did not start making waves in earnest until sometime later.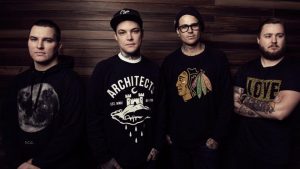 In 2005, after the screamer Joel Birch joined the fold, Amity Affliction went on a touring spell, working up a nationwide reputation as a powerful live band. In 2007, they added keyboard player Trad Nathan and switched drummers, with Ryan Burt replacing Lachlan Faulkner, and then hit the studio to record the EP High Hopes, followed in 2008 by the debut album Severed Ties, which peaked at number 26 on the ARIA charts. Amity Affliction toured Australia again in 2008-2009, both as a support and headlining act, and in 2010 they released their second album, Youngbloods, which confirmed that their efforts paid off, reaching number six on the ARIA charts.
They would top that achievement just two years later when their third album, Chasing Ghosts, debuted at number one on the ARIA charts. A fourth album, Let the Ocean Take Me, arrived on Roadrunner in 2014 and was the band's second consecutive ARIA chart-topper. That year, Brady left the band, leaving Stringer as the only founding band member. After months of touring Ocean, the quartet returned to the studio to record their fifth LP. This Could Be Heartbreak arrived in August 2016, topping the ARIA charts once again.
Continuing with their success, The Amity Affliction's sixth studio album Misery was released in August 2018. Misery is the first album to feature Joel Burch performing clean vocals on some track on the album along with the album being a departure from the bands usual straight Metalcore sound and instead included some electronic elements on top of the Metalcore sound. Including hits like "Feels Like I'm Dying" and "Misery", this album hit #1 on the ARIA charts.
For more on The Amity Affliction, visit their website at http://www.theamityaffliction.net/.
Tickets to this amazing show are $25 in advance and $29 at the door. Purchase your tickets today at https://www.ramsheadlive.com/events/detail/364758.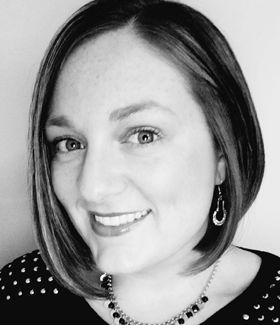 Tess Abney is a freelance writer who was born and raised in the Quad Cities. She spends most of her time attempting to successfully raise three boys. In her free time, writing is her passion. Whether it is sharing local events and businesses with readers or sharing her thoughts on life, she finds comfort in the way words can bring people together.