Cooking Thyme With Tristan: Captain Jack's Caribbean Jerk Chicken
CAPTAIN JACK'S CARIBBEAN JERK CHICKEN
This is a new one for me but the heat is on in the QCA so we might well take the dishes south and pretend we are in the Caribbean!
Here's with you will need:
1 pound of chicken tenderloins 1 can red beans
3 tbsp creole seasoning
1⁄2 bag of frozen corn
2 cups of brown long grain rice 4 tbsp canola oil
2 1⁄2 cups of chicken broth
1 3⁄4 cups of coconut milk
1 tbsp onion powder
2 tsp garlic salt
2 tsp red pepper flakes
1 tsp thyme
A liberal amount of salt and pepper to taste sprinkle on creole seasoning to taste.
Here's what you will need to do:
Cut chicken into pieces, mix in 2 tbsp of creole seasoning, 1 tsp of red pepper flakes and 1 tbsp of canola oil and cook chicken. Overcook to ensure crispness.
Mix in the rest of the ingredients and simmer until rice is thoroughly cooked… or if you're into a crispy texture, do what I did!
Serve hot and enjoy!
Harper doesn't dig it but I loved it! She's 6…. what can you do?
Until next time…Cooking Thyme With Tristan: Captain Jack's Caribbean Jerk Chicken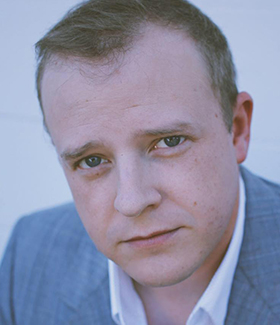 Tristan Layne Tapscott has been dubbed the "Quad Cities' P.T. Barnum" and although the person who initially said it meant it as an insult, he happily accepts the title.