The Dude is Heading Back to the Big Screen!
Cult-classic, The Big Lebowski, is heading back to the Big Screen!
Starring Jeff Bridges, John Goodman and Julianne Moore, The Big Lebowski will be playing on the big screen at The Senator Theatre (5904 York Rd. Baltimore) on Wednesday Aug 29 at 7:30 p.m., Sunday Sep 2 at 10 a.m., Monday Sep 3 at 1 p.m. and Tuesday Sep 4 at 9:30 p.m.
"This comic update of the world crystallised by Raymond Chandler charts the disastrous involvement of laidback dopehead Jeff 'the Dude' Lebowski (Bridges) in a kidnapping case involving the wife of his millionaire namesake (Huddleston). The Dude is hired as bagman and of course finds himself increasingly at risk as he makes his way about an LA populated by the rich, strange and dangerous. Nor do his bowling buddies help: Donny (Buscemi) is frankly several pins short of a strike; while Walter (Goodman), a crazed, irascible Viet vet, is so determined to stand his (and the Dude's) ground that he causes more trouble than he solves. Immensely inventive and entertaining…a prime example of the Coens' effortless brand of stylistic and storytelling brilliance. Thanks to Roger Deakins' gleaming camerawork, T-Bone Burnett's eclectic soundtrack selection and the Coens' typically pithy dialogue, it looks and sounds wonderful. Moreover, far from being shallow pastiche, it's actually about something: what it means to be a man, to be a friend, and to be a 'hero' for a particular time and place." (Geoff Andrew TimeOut)
Evening tickets are $10, students and seniors are $9 and matinee prices are $7.
For more information and to purchase tickets today, visit http://thesenatortheatre.com/movie/the-big-lebowski/.
Don't miss this opportunity to witness The Dude in all his glory, on the Big Screen!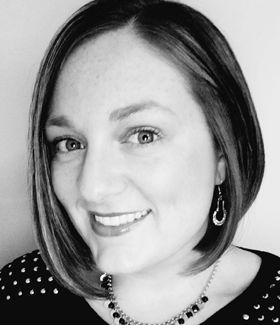 Tess Abney is a freelance writer who was born and raised in the Quad Cities. She spends most of her time attempting to successfully raise three boys. In her free time, writing is her passion. Whether it is sharing local events and businesses with readers or sharing her thoughts on life, she finds comfort in the way words can bring people together.