Pioneers: First Women Filmmakers at The SNF Parkway
In the Wild West days of early filmmaking — before Hollywood hardened into an assembly-line behemoth and boys' club — talented women worked regularly as writers, producers, and directors, instrumental in shaping the very language of cinema as we know it. Nevertheless, figures like Alice Guy-Blaché and Lois Weber are known today primarily by aficionados, and artists like Nell Shipman, Grace Cunard, and Marion E. Wong remain woefully obscure. Bringing together dozens of essential new restorations, this series spotlights the daring, innovative, and trailblazing work of the first female filmmakers and restores their centrality to the creation of cinema itself.

Pioneers: The First Women Filmmakers is happening at The SNF Parkway (5 West North Avenue Baltimore) through Sunday Dec 9. Check out these amazing works of art:
Pioneers: Alice Guy Blaché Program
Saturday Nov 24 and Tuesday Nov 27
The first female filmmaker. The first director ever to make a narrative fiction film. Alice Guy Blaché was a true pioneer whose essential films touch on issues of women's empowerment, race, and sexuality.
Pioneers: Dorothy Davenport (Part 1)
Sunday Nov 25
Director Dorothy Davenport explores the constraints of women in a patriarchal society in this sensitively handled melodrama.
Pioneers: Social Commentary
Saturday Dec 1 and Tuesday Dec 4
Footage shot by Zora Neale Hurston and the first Chinese-American film are showcased in this program exploring how pioneering women filmmakers dealt with the social conditions of the early 1900s.
Pioneers: Lois Weber
Sunday Dec 2 and Wednesday Dec 5
One of film history's first auteurs, writer, producer, director, and actress Lois Weber combined daring themes of social justice with pioneering technical breakthroughs in cinematic storytelling.
Pioneers: Dorothy Davenport (Part 2)
Saturday Dec 8 and Sunday Dec 9
Dorothy Davenport made a splash in the 1920s with a string of exposés, including this ripped-from-the-headlines shocker about a woman forced into a life of prostitution.
For more information on Pioneers: First Women Filmmakers, visit https://mdfilmfest.com/series/pioneers-first-women-filmmakers or https://www.facebook.com/MarylandFilmFestival/.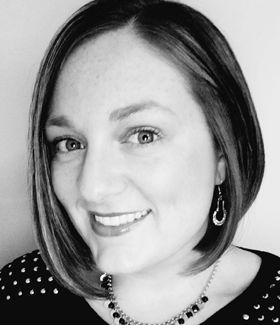 Tess Abney is a freelance writer who was born and raised in the Quad Cities. She spends most of her time attempting to successfully raise three boys. In her free time, writing is her passion. Whether it is sharing local events and businesses with readers or sharing her thoughts on life, she finds comfort in the way words can bring people together.