Won't You Be My Neighbor? In Baltimore Theatres Now!

An entire generation grew up learning acceptance, appreciation and kindness (not to mention how crayons and our beloved macaroni were made) from one man. He was not afraid to approach topics that were typically hushed around children. He made us feel loved and respected. He also gave way to one of the most universal catch phrases of all time, Won't You Be My Neighbor? And every child who had the privilege of welcoming this down to earth and comforting man into their living room deeply wanted to respond to that question with, 'YES! I want to be a part of Mister Rogers' Neighborhood!"
In this day and age most adults are hit with the sad truth that their childhood heroes were not who they thought they were. The speed at which information and stories are relayed through the internet has been a major wake-up call to expose the skeletons in the closets of our most dear and cherished celebrities. Once that façade of good-hearted adults throughout our childhood had been demolished, there were many who waited with bated breath about the man who taught us there were different shoes and jackets for work and home. And somehow, that moment never came for our beloved Fred Rogers.
Academy Award-winning filmmaker Morgan Neville has examined the life and legacy of Fred Rogers, the treasured host of the popular children's TV show, Mister Rogers' Neighborhood. The recently released documentary, Won't You Be My Neighbor?, shows the real man behind the scenes.
Fred McFeely Rogers, or as most know him Mister Rogers, was in fact a radical during a time when there were no other television programs that focused on approaching internal, familial and world events and making them understandable to children. But how else did Fred Rogers contribute to society? This documentary will take viewers through the life and work of one very special man who made a major impact in many lives.
Won't You Be My Neighbor? was released on Jun 8 and is now showing in select theatres in and near Baltimore.
Don't miss the opportunity to experience this magical journey through the life of a creative genius who inspired generations of children with compassion and limitless imagination.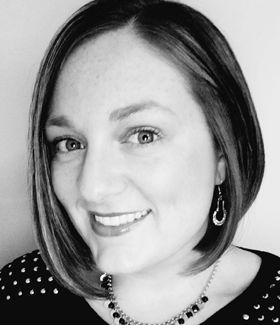 Tess Abney is a freelance writer who was born and raised in the Quad Cities. She spends most of her time attempting to successfully raise three boys. In her free time, writing is her passion. Whether it is sharing local events and businesses with readers or sharing her thoughts on life, she finds comfort in the way words can bring people together.