Life or Theatre?
Looking for an amazing evening filled with art, music and dance? Come check out Life or Theatre?!
Playing now at The Annex Theater (219 Park Ave Baltimore) is Life or Theatre? Based on the life and work of Charlotte Salomon. This production has been written and directed by Carly J. Bales.
Thursdays through Sundays at 8 p.m. (through Jun 17) you can experience this fusion of autobiographical prose and expressionist painting with classical music, cinema and theatre.
Tickets are $18 for general admission and $7 for students and EBT Card Holders. Tickets can be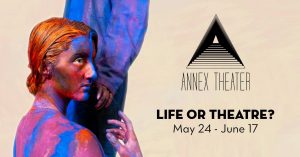 purchased in advance (except for EBT) online at https://www.artful.ly/store/events/14729.
Between the years of 1941 and 1943, Charlotte Salomon, an enigmatic young German-Jewish artist painted a massive autobiographical tome of 1299 individual gouache paintings chronicling her life in Berlin and exile to Cote d'Azur, France. The expansive work transformed her and the individuals in her life into characters in a melodrama, revealing a dark family inheritance of suicide and mental illness; secret obsessive loves; troubling personal relationships; and Salomon's tumultuous struggle with fate to define her own destiny against the backdrop of Weimar and Nazi-era Berlin. This uncategorizable, ferocious body of work survives today and dark, unresolvable questions about Charlotte's life remain.
For more on Life or Theatre? go to http://www.baltimoreannextheater.org/life-or-theatre/.
This is one presentation you don't want to miss.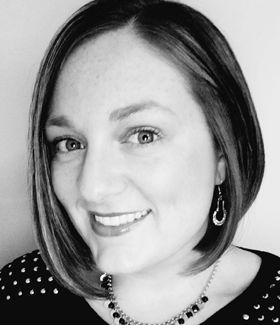 Tess Abney is a freelance writer who was born and raised in the Quad Cities. She spends most of her time attempting to successfully raise three boys. In her free time, writing is her passion. Whether it is sharing local events and businesses with readers or sharing her thoughts on life, she finds comfort in the way words can bring people together.