20th Annual White Marsh Holiday Parade
THE AVENUE at White Marsh (8125 Honeygo Blvd Baltimore) will play host to the area's 20th Annual Holiday Parade this Saturday Dec 1 at 10 a.m.

Join THE AVENUE as they celebrate the season with local high school marching bands, street performers, mascots, dance troops and so much more! Bring the family and leave with the holiday spirit!
Here is the 2018 White Marsh Holiday Parade Line-Up:
Oriole Bird, Ravens Mascot – Poe & Natty Boh on The Avenue prior to parade
THE AVENUE at White Marsh Safety Patrol Vehicle
Maryland Army National Guard
Hamilton Young Marines
Baltimore County Police Ceremonial Honor Guard
Maryland State Police Department
Fullerton Fire Station – 3 Vehicles
White Marsh Volunteer Fire Company
Kingsville Volunteer Fire Company Cadets
Baltimore County Auxiliary Police Honor Guard
Elected Officials
Bel Air Corvette Club
Baltimore County Sheriff's Office Honor Guard
WBAL's Puppy with a Purpose, Camden! with America's VetDogs
Cub Scout Pack #16
Jean Kettell Studio of Dance
Salvation Army 6 foot kettle and band
KHZ Network
Ravens Fans Groups/Vehicles/Cherry Bomb
Baltimore County Police Explorer Post 9909 with McGruff the Crime Dog
C. Milton Wright High School Marching Band
Mustang Club of Maryland
White Tiger Taekwondo
Aberdeen Ironbirds
Edgewood High School Marching Band
BCAS Adoption Truck
Brownie Troop #269
Institute of Notre Dame
Overlea Fullerton Cheer
Oliver Beach Elementary School
Baltimore Chinese School
Loch Raven High School Marching Band
Andy the Armadillo – Texas Roadhouse Mascot
BCG All Stars
Best Friends Fur Ever
Brownie Troop #229
North Harford High School Marching Band
Alternate Routes
Pizza Pete – Slice's Mascot
The Catholic High Cheerleaders
Cub Scout Pack #877
Boumi Temple Shriners
The Honor Guard Truck
Baltimore County Public Library Bookmobile/Sneaks
Perry Hall Rec Cheerleaders
Cub Scout Pack #247
Junior Firefighters – Antique Pumper Truck
John Carroll Marching Band
FreeState Clown Alley #30
Cub Scout Pack #130
The Dance Studio
Joppatowne High School Marching Band
Vivid Images Car Group – Team VI
Upper Falls Dance Academy
Centre Point Performing Arts
The Learning Experience
Aberdeen High School Marching Band
White Marsh Ballet Academy
Cub Scout Pack #350
A Step Ahead Dance Center
Greyhound Rescue
Santa carried by Classic Carriage
Perry Hall High School Marching Band
For more information, visit http://www.theavenueatwhitemarsh.com/events/detail/20th-annual-holiday-parade/.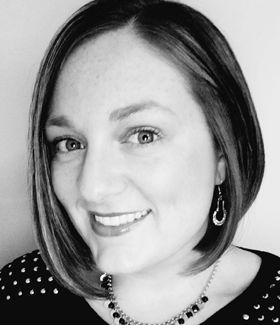 Tess Abney is a freelance writer who was born and raised in the Quad Cities. She spends most of her time attempting to successfully raise three boys. In her free time, writing is her passion. Whether it is sharing local events and businesses with readers or sharing her thoughts on life, she finds comfort in the way words can bring people together.