Celebrate Edgar Allan Poe's 210th Birthday at Westminster Hall
One of the most important and influential writers of the 19th century would have celebrated a birthday this Saturday Jan 19. That's right, it's time to celebrate the 210th birthday of Edgar Allan Poe!
Presented by the Maryland Center for the Arts, an Edgar Allan Poe's 210th Birthday Celebration will take place this Saturday Jan 19 at Westminster Hall (519 West Fayette Street Baltimore).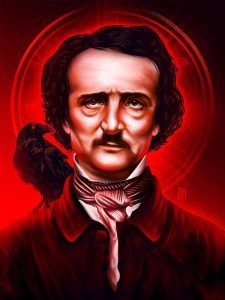 There will be two performance times; at 3 p.m. and 5:30 p.m., featuring the Poe Project's premiere of Dark Descent: Within the House of Usher, a new, dramatic interpretation with narration, dance, and music, of the classic Edgar Allan Poe tale of horror, The Fall of the House of Usher.  Violist Peter Minkler, actor Tim Marrone, and dancer Kathryn Elizabeth Kelly are excited to bring this classic tale of horror to life.     The event will also include a special theatrical performance of "The Tell Tale Heart" by actor Tony Tsendeas.
Enjoy an apple cider toast with "The Poe Toaster" to commemorate Edgar Allan Poe's Birthday, and a special gathering around Edgar Allan Poe's burial site following the event.  The event's emcee will be Jeff Jerome, Curator Emeritus of the Edgar Allan Poe House and Museum.   Please note that Edgar Allan Poe's "The Fall of the House of Usher" and "The Tell-Tale Heart" has dark subject matter that may be too intense for children under the age of 8.  Parental discretion is advised.
Tickets are $10 in advance or $15 at the door. Purchase your tickets today at https://www.mdcenterforthearts.org/edgar-allan-poes-210th-birthday-celebration-event.html.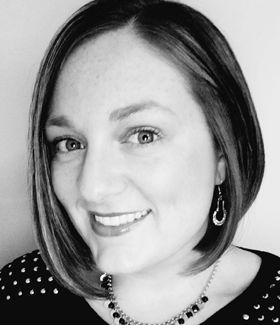 Tess Abney is a freelance writer who was born and raised in the Quad Cities. She spends most of her time attempting to successfully raise three boys. In her free time, writing is her passion. Whether it is sharing local events and businesses with readers or sharing her thoughts on life, she finds comfort in the way words can bring people together.