International Edgar Allan Poe Festival and Awards!
Poe Baltimore invites you to darken Poe's chamber door at the Inaugural International Edgar Allan Poe Festival and Awards.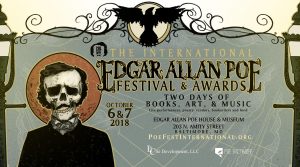 The International Edgar Allan Poe Festival takes place this Saturday Oct 6 and Sunday Oct 7 directly across the street from the Poe House at 203 North Amity Street Baltimore, in the newly-built "Poe Park" at Center/West. The festival grounds will be open on Saturday from 11 a.m. – 5 p.m. and Sunday from 11 a.m. – 4 p.m.
This free, two-day outdoor event will feature Poe-themed performances, art, vendors and food, celebrating Poe's life, works and his influence in the arts.
The festival includes Poe-themed performances, vendors, booksellers and music, plus family-friendly activities, poetry and art. Attendees will also get to learn about Poe's life and works from some of the United States' preeminent "Poe Places", with representatives from The Edgar Allan Poe House & Museum (Baltimore), The Poe Museum (Richmond, Virginia), The Poe Cottage (Bronx Historical Society, NYC), and The Edgar Allan Poe Society of Baltimore. October 6 & 7 is also "Death Weekend", commemorating the 169th anniversary of Edgar Allan Poe's death in Baltimore.
For more information, visit https://poefestinternational.com/.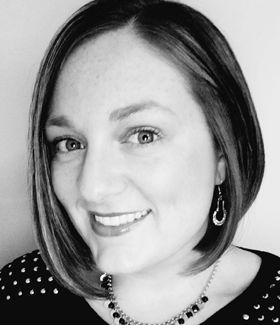 Tess Abney is a freelance writer who was born and raised in the Quad Cities. She spends most of her time attempting to successfully raise three boys. In her free time, writing is her passion. Whether it is sharing local events and businesses with readers or sharing her thoughts on life, she finds comfort in the way words can bring people together.